Fall is my favorite season, I love the crisp weather, changing colors, and amazing food. It's also a time of year when I travel and teach a number of school programs on Nature Journaling. I enjoy working with students of all ages and last month my workshops ranged from a University of Washington Natural History class to a kindergarden class!
This past week I've been happy to work with Islandwood in my sixth year as artist-in-residence. During my time there, I taught one nature journaling session to their graduate students, and four sessions to visiting 5th graders from around the region. In just two hours we met indoors to fold accordion journals, then headed outside to practice nature journaling tools and techniques. I like to start with building a sense of place, with the students showing and telling what they observe with their senses.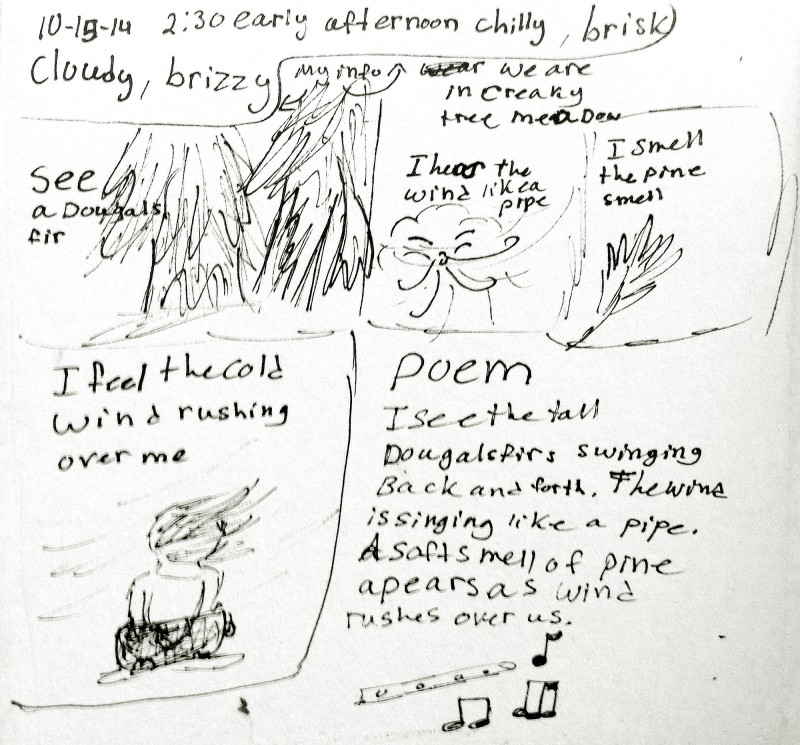 Next I taught the students about gestures, making quick sketches to get the energy and big idea of their subject in just 10 seconds—2 minutes. This year we used a stuffed Barred owl for inspiration.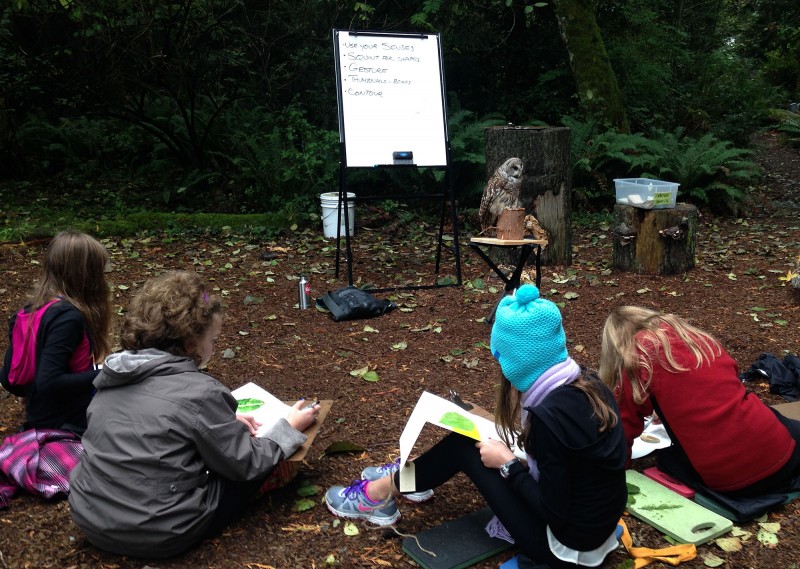 Finally we practiced contour sketches, creating detailed line drawings of an object such as a leaf. I gave the students the opportunity to paint as well with a waterbrush and simple watercolor palette.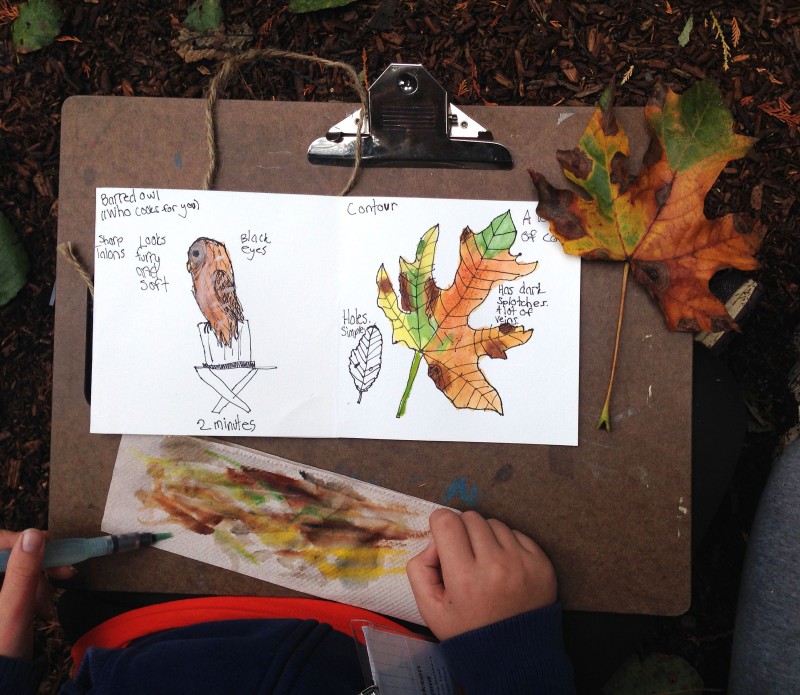 I love encouraging the students to explore the world through art and science, and remind them of something I often remind myself: practice not perfection!